Below is a small selection of photos from events I have DJ for over the years.  I have DJ'ed at hundreds of events in Kent and Somerset including Birthdays, Weddings and other events.
[fts_facebook type=page id=djkeithhards posts=6 posts_displayed=page_only]
Full disco setup for a surprise birthday party and the British Legion, Street and Glastonbury.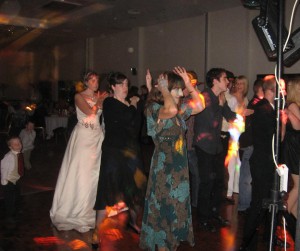 Please see my feedback page to see comments left from people who I supplied services to and have recommended me to provide the DJ service for events.