Behringer Eurolive B1800XP review
Behringer Eurolive B1800XP subwoofer review
New for 2020 season.
I have another great new pair of 18″ subwoofers complimenting my The Box Pro DSP18's. The the behringer B1800XP is a little heavier than The Box DSP 18's, they feel more powerful and the bass goes much lower. This is great if you are into EDM or just a regular mobile dj. These beauties will give you plenty of low end rhumble and subsonics.
The construction of the B1800XP is unusual as it has a plastic (ABS I think) top and bottom to the cabinet and MDF sides and back. This makes it more durable from knocks to the corners and does not impact the sound as it has a reenforced structure.
Good points:
Good subsonics
Good handle placement, heavy, but easy to carry.
With:18″ Turbosound branded driver at 500W RMS (we'll get to that in a minute), which is enough for most events.
Maximum output level: 129 dB
Does not clip easily, handles well
Not so good:
Behringer claims this is a 3000w unit which seems to stretch the truth – The class D amplifier must be marketed at peak with 750w RMS from the amplifier, 1500w continuous and 3000w peak.
500w RMS driver with pressed steel chasis – To cast aluminium, but does have a double spider and vented pole. It also has an interesting double half roll suspension. It moves a lot of air!
The plastic top and bottom on the cabinet – Not a major down point, but odd.
Some technical images of the cabinet and driver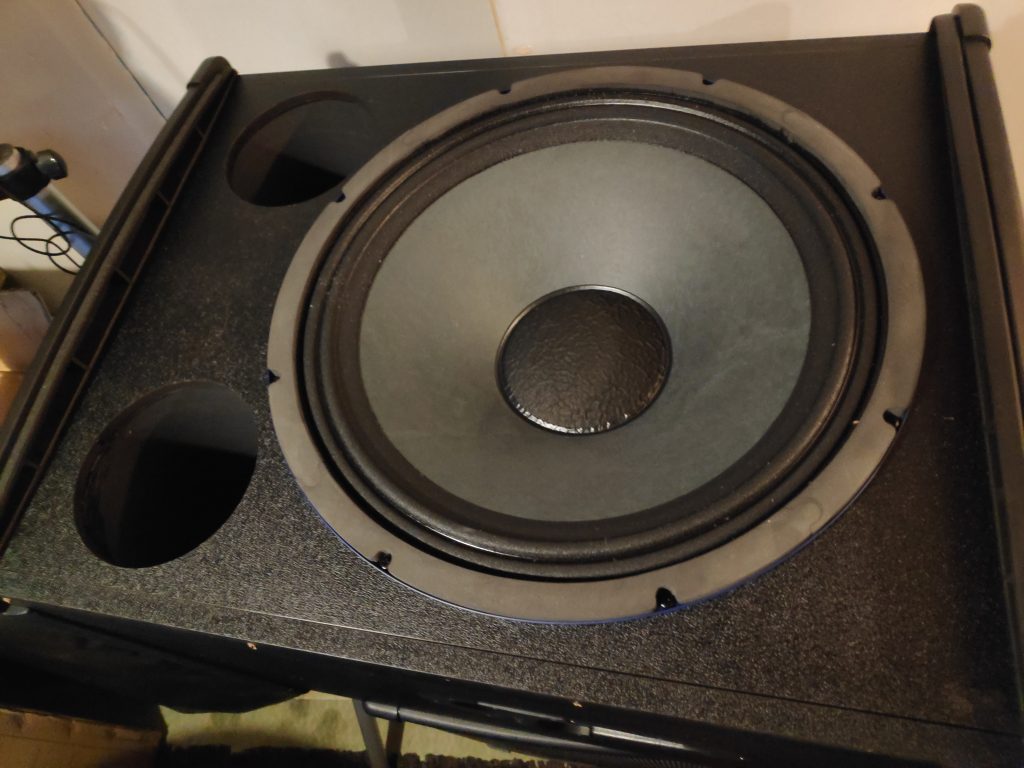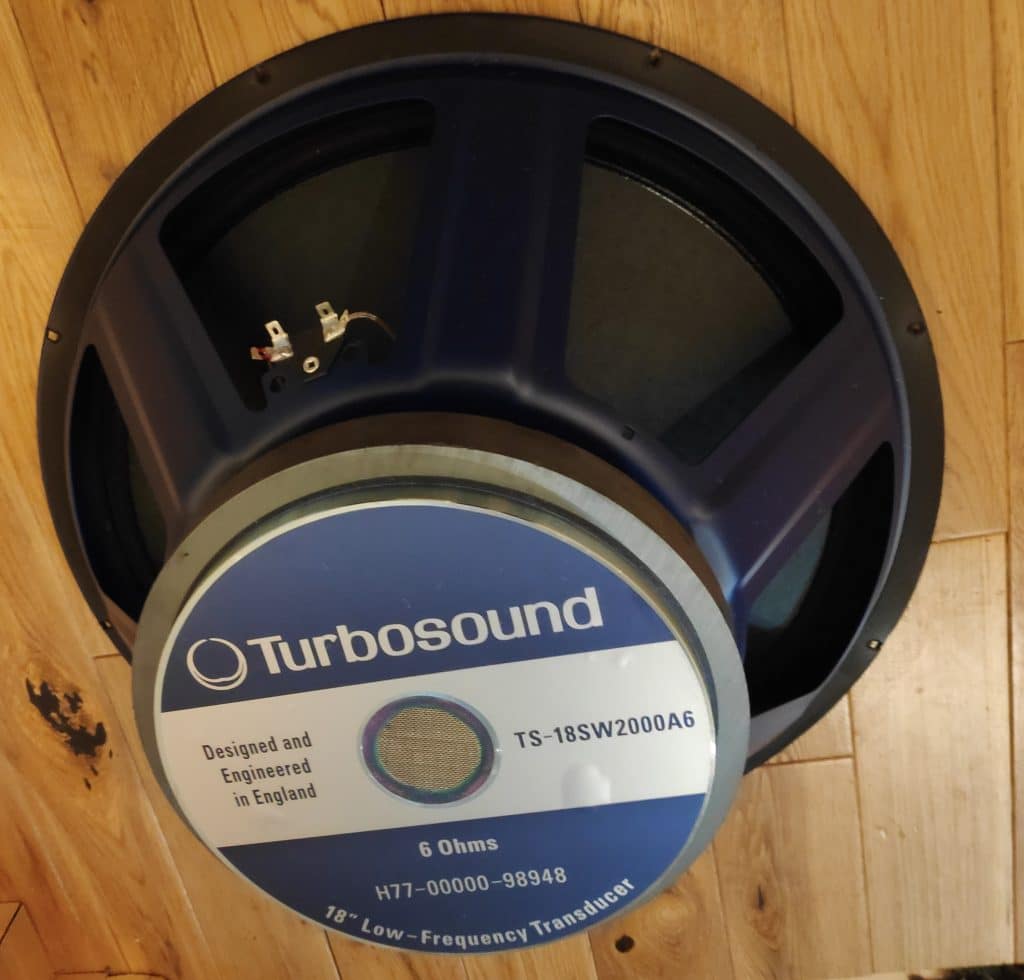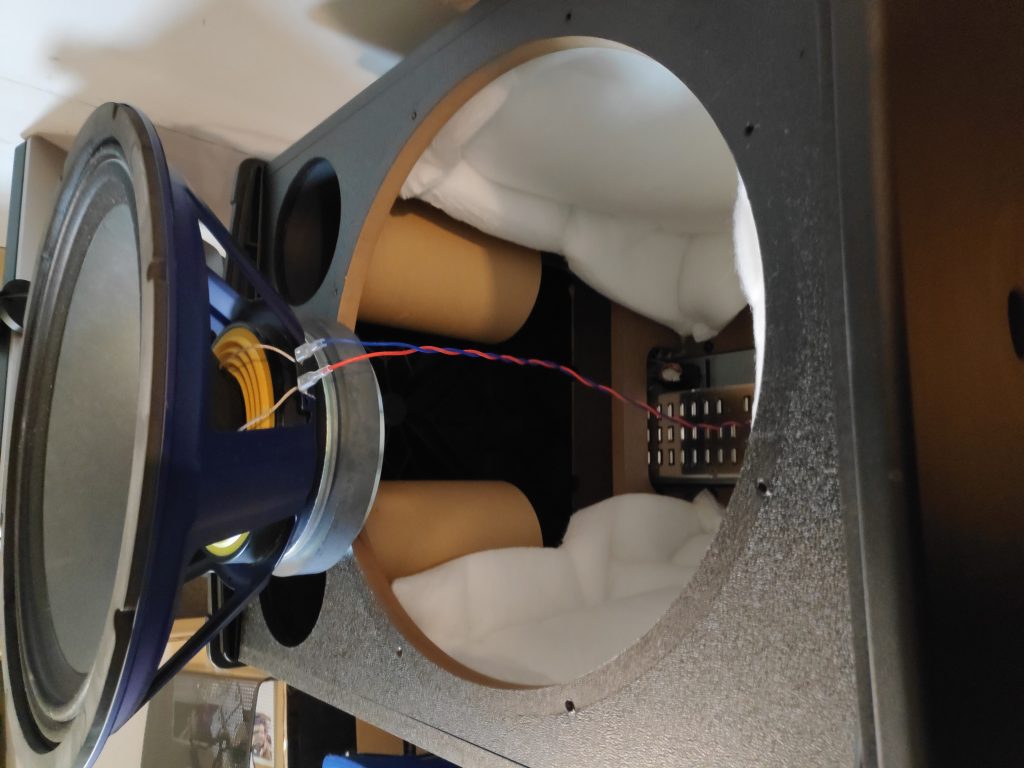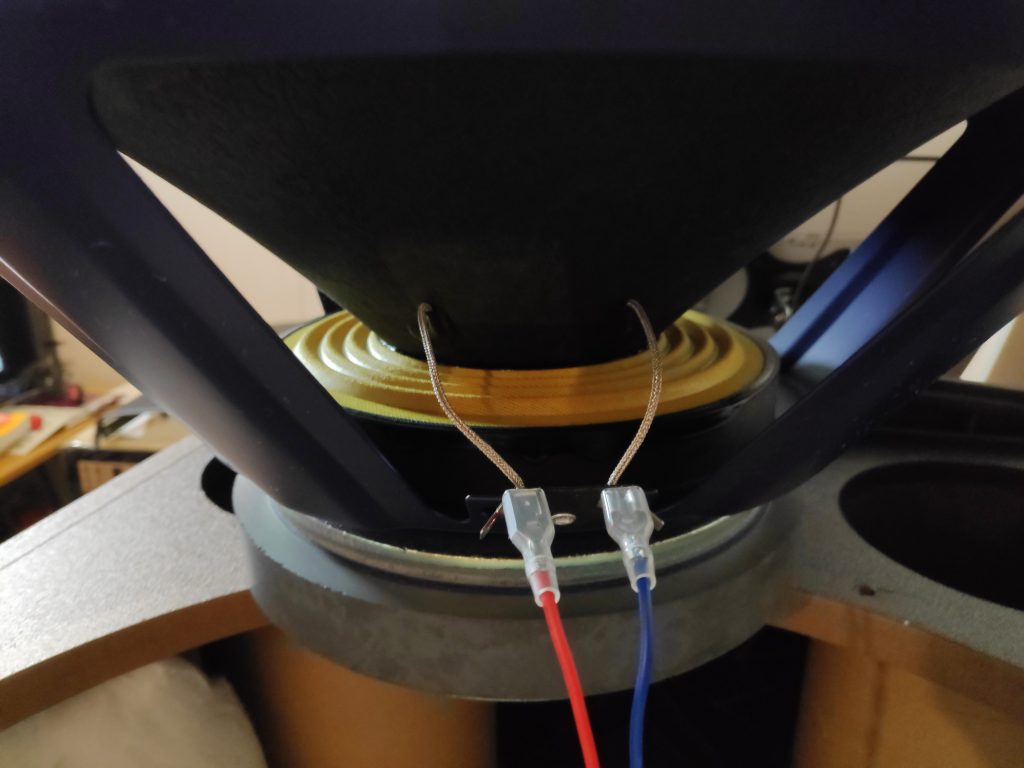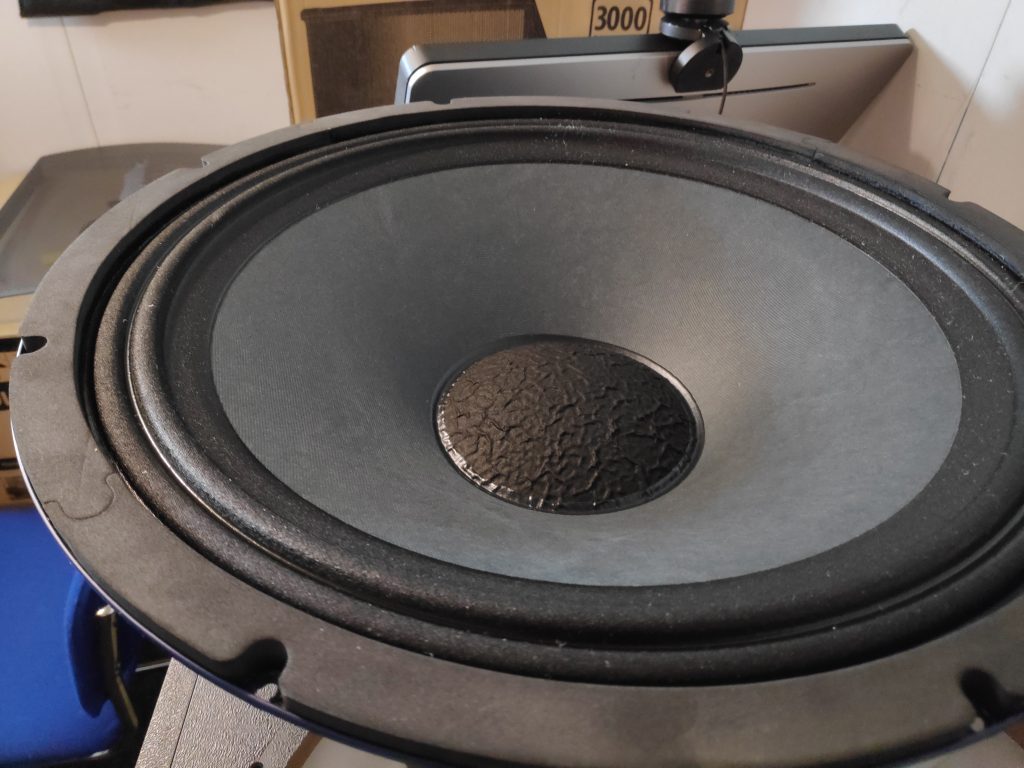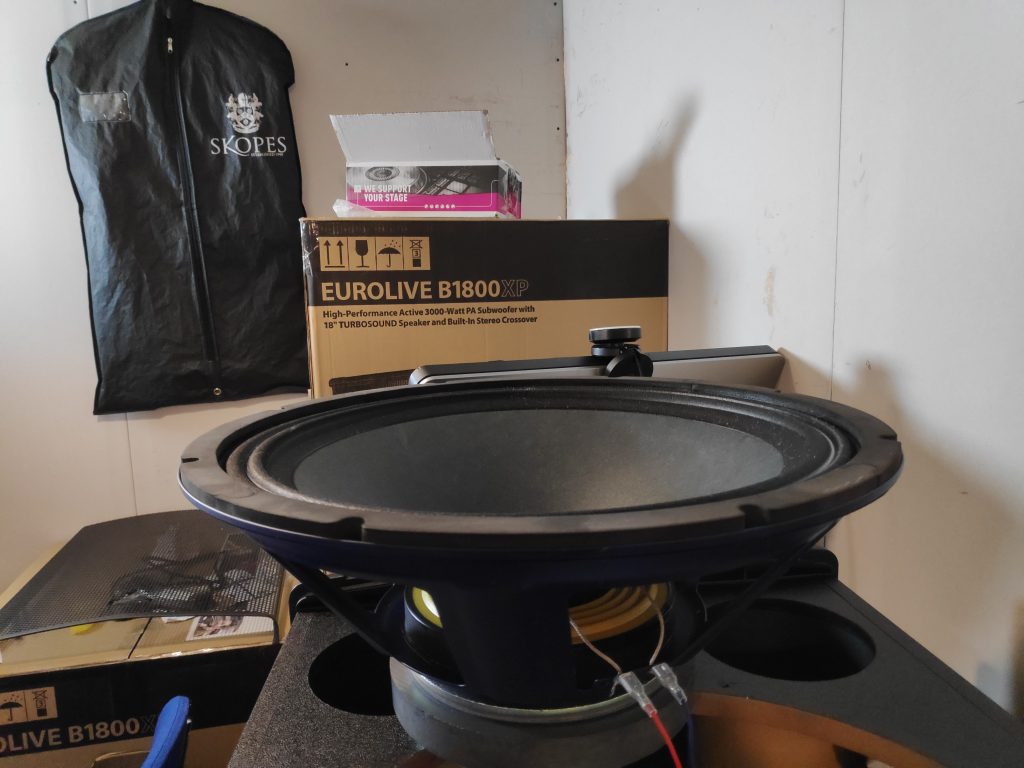 The plastic top and bottom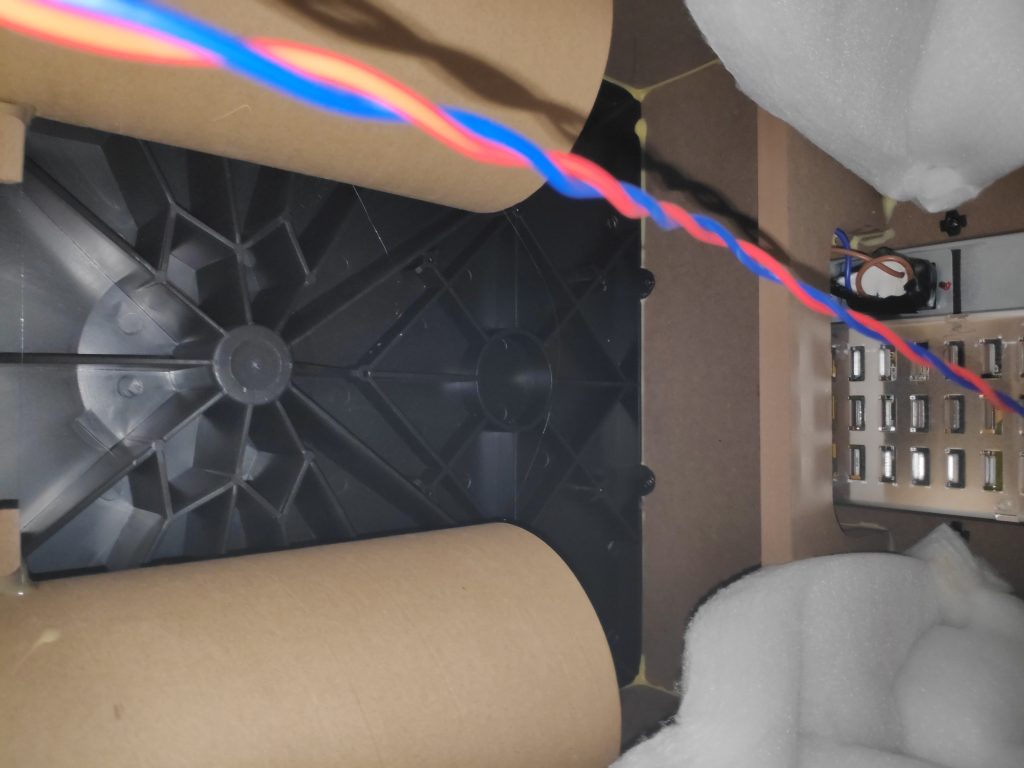 A tiny amount of acoustic wadding to prevent harmonics from the ABS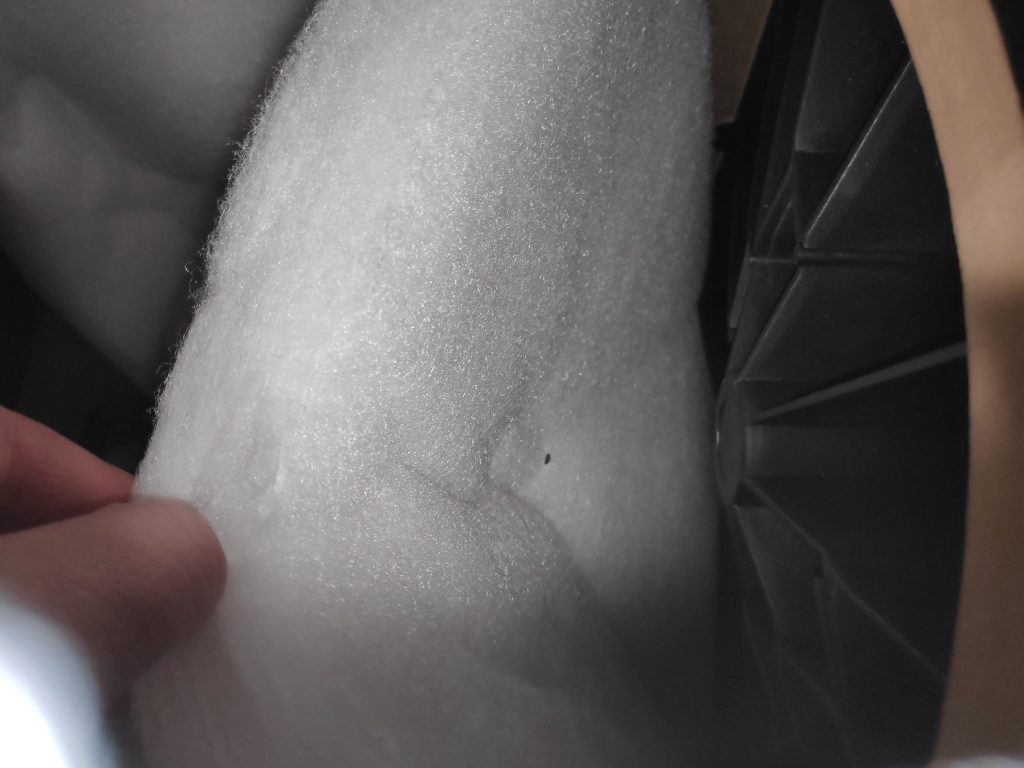 That's all folks, I'll update if anything interesting happens until then it will be on the road alongside the DSP18's, so I'll be using 4 x 18's at larger gigs.
The next post will be comparing all my subs including the Bishopsound 1000w Delta 18's.