Below is a small selection of photos from events I have DJ for over the years.  I have DJ'ed at hundreds of events in Kent and Somerset including Birthdays, Weddings and other events.
Mobile disco and Wedding DJ covering Somerset, Weston-super-mare, Bridgwater, Taunton
Playlists - 𝓓𝓙 𝓚𝓮𝓲𝓽𝓱 𝓗𝓪𝓻𝓭𝓼
Here you will find a selection of playlists I use when Djing at a party. These are my goto lists of party songs covering most popular genres of music. Most of the songs are suitable for weddings, birthdays and mixed age events. If there is a particular playlist you like, please let me know after…C...
Full disco setup for a surprise birthday party and the British Legion, Street and Glastonbury.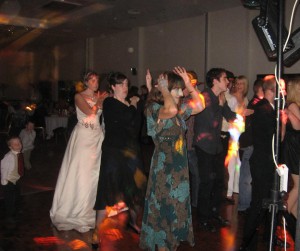 Please see my feedback page to see comments left from people who I supplied services to and have recommended me to provide the DJ service for events.