Make your evening extra fun and extra special by adding Karaoke to my standard disco package. Karaoke is a great way for you, along with your friends and family to get really involved and have a great fun evening.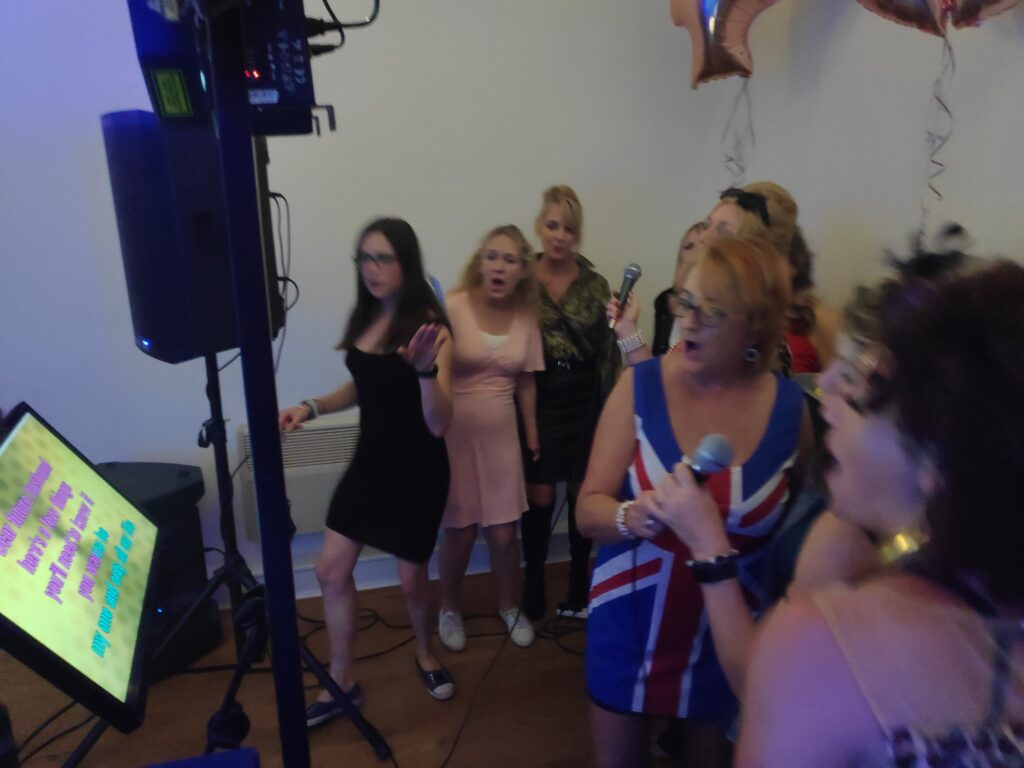 Sing along to your favorite songs with my huge Karaoke library! Karaoke will add an extra dimension to your evening, especially after a few drinks!
You can have Karaoke all evening or just for 1/2 hour, it's your party and your choice.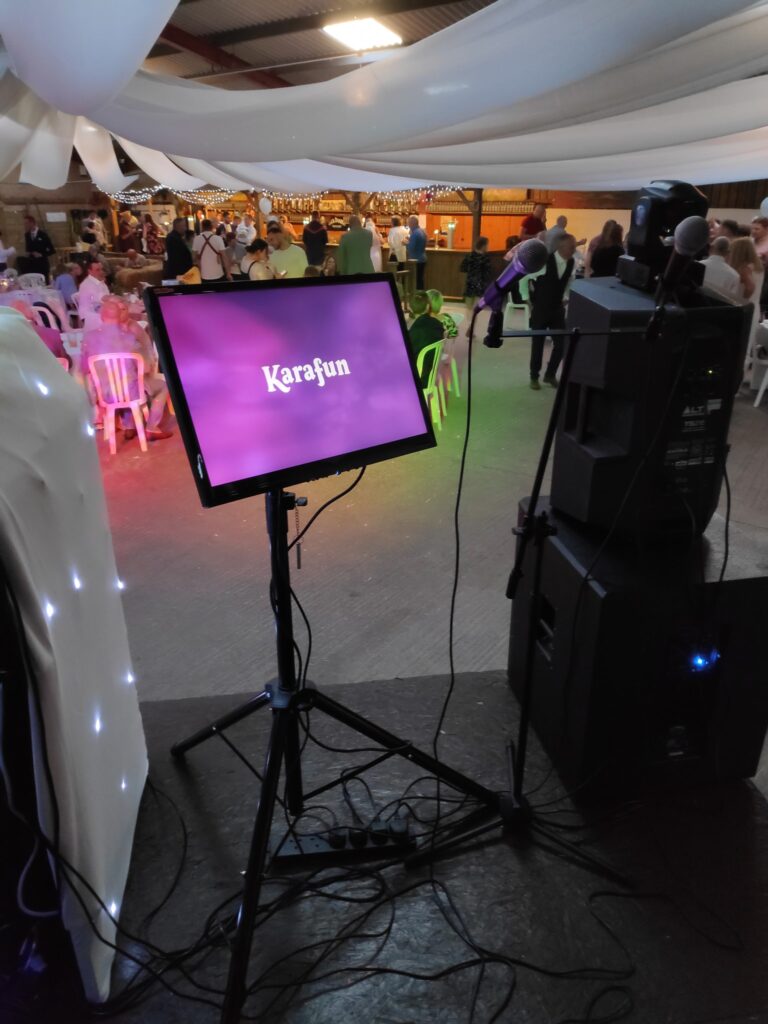 Karaoke is supplied with a dedicated Karaoke screen with two quality wired microphones, along with me as your Karaoke Jockey (KJ). I will handle the request slips and announce the singers.
All you need to do is sit back and relax as I take care of everything for you.
Karaoke is really popular at wedding receptions as it will get old friends and family all having fun and joining in together.